Since 2000, we have seen the development our financial services industry over 20 years. New technologies have been introduced with the combination of IT capabilities and deregulation of internet services by the Central Bank of Malaysia (BNM). Now, we can see most of Malaysians using internet and mobile banking facilities for daily transaction. A report by the World Bank reveals that Malaysia has one of the highest financial inclusion rates in the world, as 92% of Malaysian adults have a deposit account, meaning they can save, withdraw money, access automated teller machines (ATMs), and carry out payments through electronic means nationwide.
With the globalization efforts, again we are introduced with new era of financial industry, Digital or Virtual Banking. Due to the impact of COVID-19, digital banking is expected to mount and evolve the financial service industry in Malaysia. BNM's release of its Exposure Draft on Licensing Framework for Digital Banks in December 2019 and will allowed up to five digital banking licenses for the first time.
However as a customer are we understand what is digital banking and how does it work? Are businesses and consumers ready?
First of all, let we understand the meaning of Digitalization. It is a process of converting material actions and objects into intangible elements with the aid of computers. Thus, it's easy to misinterpret as online banking, particularly because all banks already employ the e-banking or mobile banking, in other than digital banking is not equivalent to both of this.
According to BNM digital banks is banking products and services to through digital or electronic means. In the simple words we concluded that digital banking is the digitization of traditional banking activities and services that available to customers when physically inside a bank branch. Below is the comparison of digital & traditional bank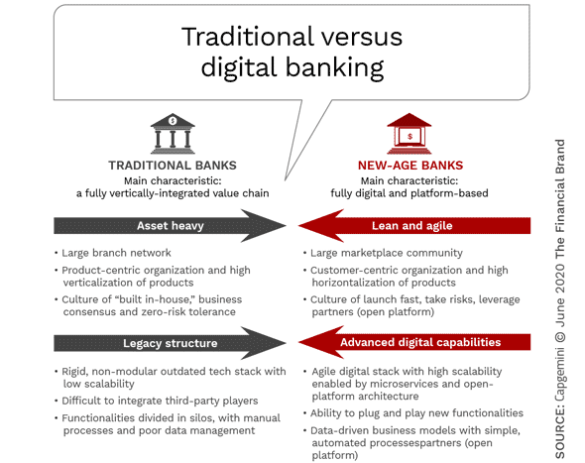 According to KPMG's latest survey (BusinessToday; 13 May 13 2020), Malaysian consumers are ready and willing to embrace digital banking. The study revealed that 77 percent of the 1,220 respondents in Malaysia believe digital banking is the next evolution in financial services, and 82 percent are already using internet banking functions of their banking service providers. Furthermore, 82% of respondents said that they are willing to open a bank account through online platforms – as long as they are regulated by Bank Negara Malaysia.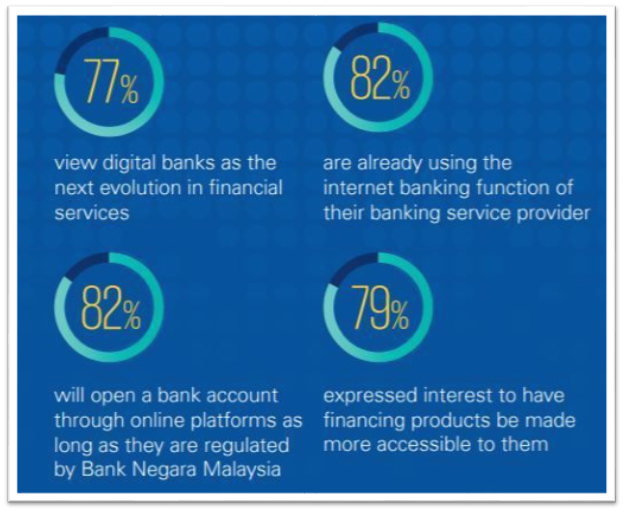 As we see the changing of socio-economic landscape has altered customers' money management and spending pattern, we also see the way businesses move toward the digital payment. According to Adrian Lee, Head of Financial Services at KPMG Malaysia, As customers and businesses seek alternatives to safely run operations, the potential is great for digital banking to be the next success story for the financial services sector in Malaysia," He also added that digital banking presents a value proposition poised to help companies and individuals get back into the economic saddle, and financial services providers that design its products around customer needs will stand out the most.
Meanwhile, Yeoh Xin Yi, KPMG's Financial Services Advisory Partner and Head of Financial Risk Management said "Malaysian consumers are clearly ready and willing to embrace digital banking," She also point out that customers that fall into the unserved or underserved segments are more likely than others to have a profile that fall short of the conventional bank's credit criteria when financing is sought.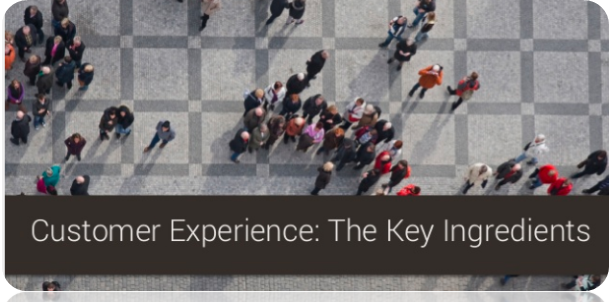 In recent Compare-Hero interview with Shankar Kanabiran, a partner in the Financial Services Consulting practice of Ernst & Young Advisory Services Sdn Bhd, the most significant difference that we can said between digital banks and traditional banks is the customers' journey – a digital bank journey starts online and stays strictly online (or via a smartphone app), discarding any need to visit a physical location. "They don't try to compete head on with the traditional banks by serving end-to-end. They do not have branches to support their operations and most customarily use mobile apps to reach out to their segments.
From the consumer end, Mambu's Managing Director APAC, Myles Bertrand, told Tech Wire Asia " the main benefits of digital banking will be greater access to financial services at a lower cost, with the introduction of digital banking into Malaysia expected to ultimately drive down the cost of banking services through self-serve technology and automation," and Paul Francis, Financial Services Strategy Director of PwC Malaysia in recent interview with CompareHero.my also told that digital banks would utilize data in new, unexplored ways compared to incumbent banks when serving the unfulfilled segments of society.
Thus my personal view, as Malaysian we are ready to embrace the Digital Bank and as consumer we will keep finding which best, digital or traditional banks? Back to consumer preferences, there is no right or wrong answer as the answer depends on the sort of person you are, but here are some of the pros and cons of virtual banking to consider from the study of Refresh Financial Inc, Canada (2019).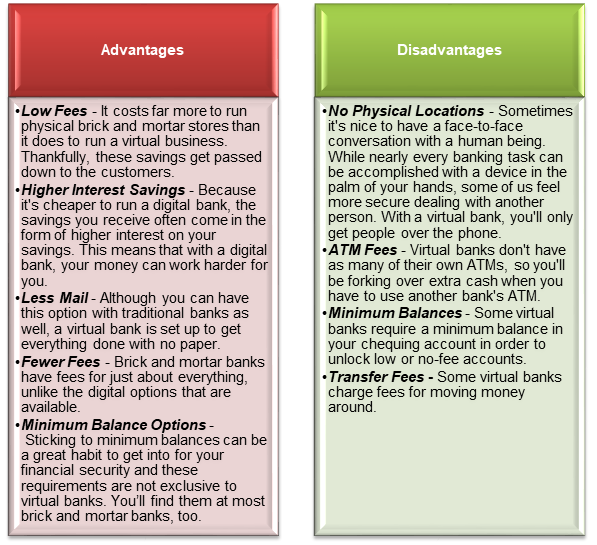 Sources: https://refreshfinancial.ca/blog/financial-news-and-advice/. 18.1.2021
Before we know more about Digital Bank, let me share success story of to 5 Digital Bank from Fintech magazine
1. BBVA
Named by Juniper Research Ltd, UK as the world's most digitally mature bank from Bilbao, Spain. BBVA's transition to digital banking is certainly garnering incredible success. Solutions have been developed across customer journeys based on the top fifty reasons they enter a branch, with the resultant streamlined, effective products being reusable across its operational markets. According to CEO Onur Genç in 2019, the bank's digital sales accounted for 57% of its total in Q1, and the bank is on course to have 50% of its customers registered for mobile banking by the end of the year. Digital is driving business growth too, with 4.6mn active digital clients representing an 8% increase since 2017. Total no of employee is about 137,968
2. DBS Bank
With the tagline 'Live more, bank less', this Singapore DBS Bank's transformational aims are clear: to make its processes as simple, secure and efficient as possible for its customers. In December 2016, Forbes called DBS the 'Best Digital Bank in the World' and, in 2019, Harvard Business Review named it in the top 10 most transformative companies in the world. Through a goal of 'making banking invisible', the company has adopted what it calls a startup mentality; casting off traditional banking models in favour of integrating digital technology through all of its operations and applying customer centricity into every stage of their journeys. The CEO is Mr. Piyush Gutpa work with with 21, 174 employees.
3. RBS Group
Based on Edinburgh, Scotland, the partly state-owned RBS Group has been hard at work rejuvenating its customer offering with the latest in tech and fintech solutions. Through 2018, RBS implemented an array of technologies to improve the customer experience, including: Bankline, a solution which streamlines payments, offers customisable dashboards and expanded navigational functions for corporate and retail banking customers; a Talking ATM solution which enables blind and partially-sighted customers to operate ATMs independently; RPA solutions added to its back end that are expediting customer queries through intelligent data handling; and the introduction of secure digital applications for loans that provide answers within 24 hours. The CEO is Ross McEwan
4. UniCredit
In order to create the "bank of tomorrow", UniCredit (Milan, Italy) established a Transformation and Innovation advisory board in January 2019. Comprised of internal and external experts, the board includes Theresa Payton, former White House CIO, and Eileen Burbidge, special fintech envoy to Her Majesty's Treasury in the UK, among others. At present, it is in the midst of its Transform 2019 strategy which seeks to modernise its operational model through branch closures, adopting a lean structure, and reviewing its products and services to ensure customers have access to market-leading solutions.With 97,775 no of employee, UniCredit has been lead by Mr CEO, Jean Pierre Mustier
5. Bank of America
Bank of America's digital transformation has yielded a number of exciting solutions for its customers. Erica, its AI-powered financial digital assistant, completed 50mn client requests in its first year of operations, while incremental upgrades to its online and mobile banking capabilities ensure its customers have a seamless, tactile experience with all of its services. In May of this year, the app was recognised by research firm Forrester as a leader in the USA, with Erica's integration being a core component of the app's success.
What is the Key element to operate Digital Bank?
To operate, these digital banks must comply with the outline released by BNM. Dubbed the Exposure Draft on Licensing Framework for Digital Banks, it states that applicants must adhere to the Financial Services Act 2013 or Islamic Financial Services Act 2013, and during their "foundational phase" or commencement of operations period, are required to maintain a minimum paid-up capital of RM100 million and will be subject to an aggregate deposit cap of RM2 billion. After the foundation phase, the amount should increase to RM300 million. If we look at Singapore, the minimum paid-up capital requirement for digital wholesale bank (DWB), which served the small and medium enterprise segment is S$100 million (RM304 million), where for a digital full bank (DFB), it is S$1.5 billion or concessionary S$15 million in initial one to two year. This is shown that consortium need to have deep pocket to operate DFB.
Most important, BNM requires all digital banks to focus on financial inclusion and the underserved and unserved market segments, which include the B40 and the Micro, Small and Medium Enterprises (MSME) in efforts to boost sustainable economic growth. Bank Negara also providing example these segment may include who lack credit history, collateral or a consistence source of income, such as self-employed, first time borrower, retiree and also who newly join the workforce. Below is several key elements in BNM digital banking framework (for complete rule & regulation please refer the framework).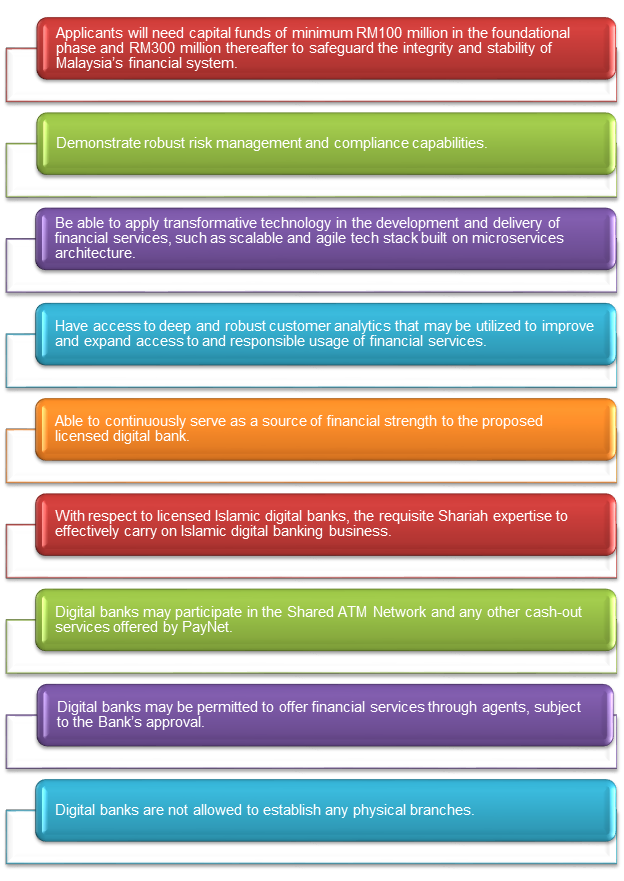 Last but not least, my final thoughts digital banks will be huge, demanding and reached into untapped markets while carrying BNM's aspirations for financial literacy and inclusion. We hope each digital bank will offer a very unique proposition of their business, and we as consumer are able to tell which product are suits our situations best. Consumer will become the key focus of any service, benefited from a range of products, closer and with greater knowledge on what we needs.